About MinuteMen OhioComp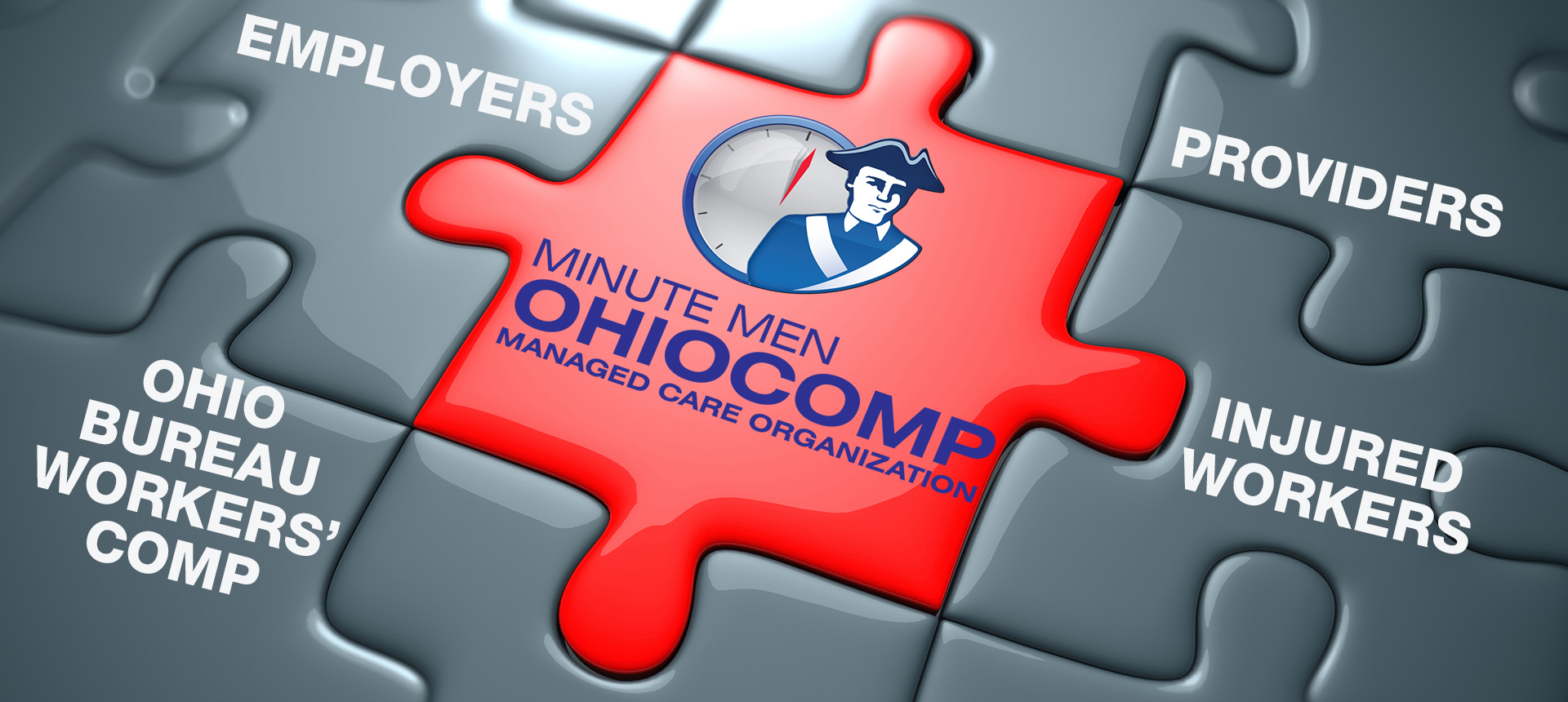 MinuteMen OhioComp proudly serves Ohio's employers and injured workers. We commit our resources and staff to provide exceptional customer service, aggressive medical case management, and quality health care focused on an early and safe return to work.
Each employer and injured worker we serve
Our professional and compassionate staff
Customer service that seeks to exceed expectations
Our ability to positively impact the bottom line
Our community involvement
MinuteMen OhioComp aggressively manages workers' compensation claims to ensure quality, cost-effective medical treatment and return-to-work services. We serve over 70,000 employers and manage over 450,000 claims.
MinuteMen OhioComp is a certified Ohio managed care organization serving employers and their injured workers in all 88 counties.
MinuteMen OhioComp maintains a health-care provider network to deliver the highest quality medical care to injured workers.
MinuteMen OhioComp Medical Case Manager program has been URAC accredited since 2002.
MinuteMen OhioComp cares about our communities. The company and our employees provide financial and volunteer support to over 50 organizations. Support is primarily focused on education and hunger centers.
Call MinuteMen OhioComp for a professional who can help you with your workers' compensation questions.